Other ClassicCool Show Cats
GPR ClassicCool Blunote of Platina Luna
is our catteries' latest Grand.
Pictured here with CFA judge/owner Teresa Keiger.
Our heartfelt thanks goes out to Teresa for showing Blu to perfection
and taking such good care of him.
Teresa tells us that Blu takes very good care of his Russian Blue buddies.
Pictured below is GPR,RW ClassicCool Clooney
24th Best Cat in Premiership in the NAR
Clooney is owned & was shown by Dave & Barbara Sliker in NJ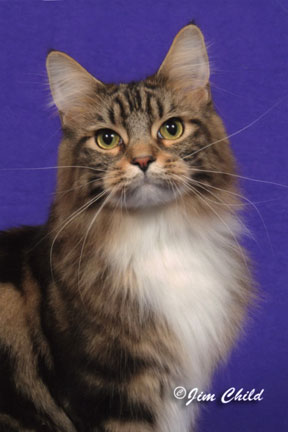 PR ClassicCool Ziggy Stardust
Ziggy also lives with Dave & Barbara and was shown by them.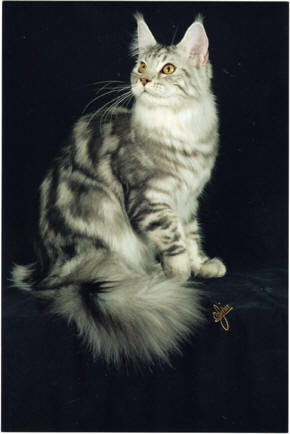 GPR ClassicCool Freddie Mercury is also owned & was shown
by Dave & Barbara. We thank them for their beautiful presentation on
every one of them.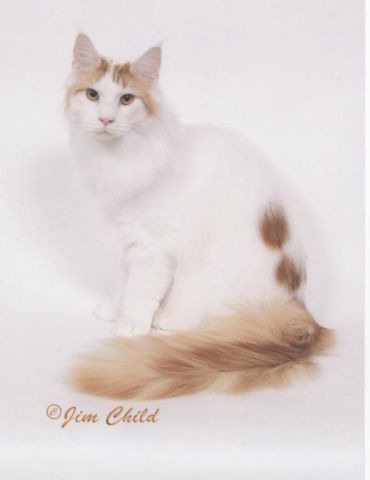 GC ClassicCool EZ Rider of Reigningcats
2 Show Grand at 9 months
3rd Best of Breed in CFA Region 7 - 2004
Formerly
Owned and shown by Karon Hansberger
now living as a happy pet.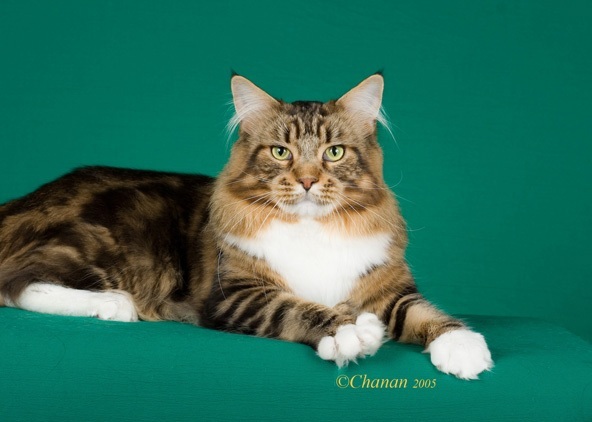 CH ClassicCool Kassia of Reigningcats now living the life of a pampered pet.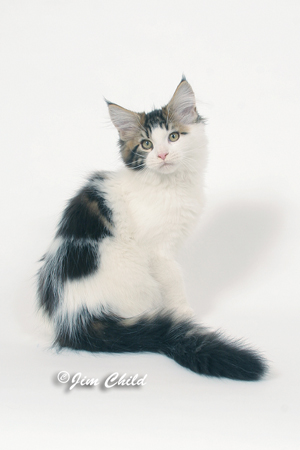 CH ClassicCool Superfecta of Mayne Chance/Willow
shown by Mike Jacobi - now living with Adrienne Shandler